Sports Chiropractor at Naturally Chiropractic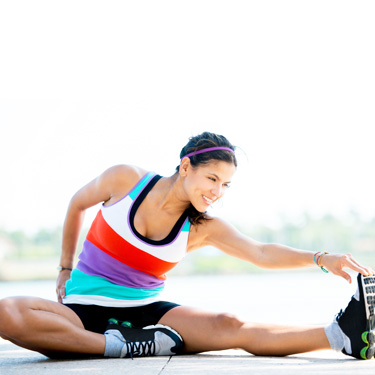 At Naturally Chiropractic we treat athletes of all skill levels from the weekend warrior to the professional athlete. All of our patients are evaluated with a functional exam in conjunction with a chiropractic exam to help determine a diagnosis and underlying cause of injury. Every sport has physical demands and common injuries that are related to that sport.
When choosing a healthcare provider, it is important to find one that fully understands the demands of the sport and how these can affect the athlete. Avoidance of aggravating activity is helpful, but knowing when and how to return the athlete back to their sport is also important.
Many of the injuries we treat are caused by repetitive strain and can be categorized as over-use injuries. Over-use injuries are often caused by dysfunctions in other areas of the body that place excessive stress and strain on certain body parts. These over-use injuries often require treatment to areas of the body other than the injury site.
A Titleist Performance Professional
Dr. Gavin McCutcheon is a certified medical professional through the Titleist Performance Institute. At Naturally Chiropractic, we share the TPI philosophy and approach to the evaluation and treatment of a golf injury. We believe that in order to help a golfer rehab an injury, improve performance and be more efficient on the course, it must be based on what the golfer is physically able to do.
Our approach includes a golf specific functional evaluation. During this process we look for common swing faults or swing characteristics that may be caused by physical limitations found during the evaluation. These physical limitations usually consist of joint mobility or muscular stability problems that have led to pain. Our goal is to help correct these physical limitations so that the body is able to consistently perform the golf swing in a painless, efficient and powerful way.
Swing Philosophy: "We don't believe there is one way to swing a club; we believe there are an infinite number of ways to swing a club. But we do believe that there is one efficient way for everyone to swing a club and it is based on what they can physically do."
Titleist Performance Institute
If you are a golfer who is experiencing pain, wants to avoid future injury or increase performance please do not hesitate to contact our office.
Our Method
Detailed medical and golf history: In order to help we must know about you and your golf game!
Musculoskeletal and TPI golf specific functional evaluation: We will look for biomechanical problems that may be causing your pain or effecting your ability to swing in an efficient and consistent manner.
Review of Findings: We will review diagnostic findings, biomechanical problems and swing characteristics found during the evaluation.
Comprehensive Plan of Action: Since every patient is different we will give you an individualized treatment plan so that we can begin to correct any of the physical limitations found during the evaluation.
Help for Athletes and Active People of All Types
Whatever your sport, and whether you're a competitive athlete, a recreational enthusiast, or simply an active person who wants to feel and perform your best, Naturally Chiropractic can help. Call us today to learn more!
CONTACT US »
---
Sports Chiropractor Mandarin, Jacksonville, St. Johns FL | (904) 683-9698