About Naturally Chiropractic
Our Mission
At Naturally Chiropractic, our mission is to help people achieve their goals through our expert care. Whether that goal is to get out of pain or create better long-term wellness, we are here to listen and help.
Here to Serve You
Our experienced chiropractors, Dr. Gavin McCutcheon and Dr. Suzanna Yazigi are a husband-and-wife team dedicated to serving our patients with the best in chiropractic care. We never rush our patients; instead, we take the time to build relationships so we can understand your unique needs and objectives and help you meet them.
Many of our patients have been to other providers, with limited results. We take a different approach—rather than focusing on your symptoms, we dig deeper to get to the underlying root cause of the problem and correct it, so your symptoms don't keep coming back.
MEET THE DOCTORS

Who We Help
Our practice focus is on providing natural, drug-free, non-invasive care for nerve, muscle and joint related conditions of the spine and jaw. We also focus on conditions related to pregnancy, and pediatrics. Many of our patients have been referred to us by other providers, such as their dentist (for TMJ) or OBs or doulas (for prenatal care). We also see patients injured in auto accidents, and will work with all auto insurance companies.
We offer a compassionate, professional, patient-centered approach to helping you get back to doing the things you love.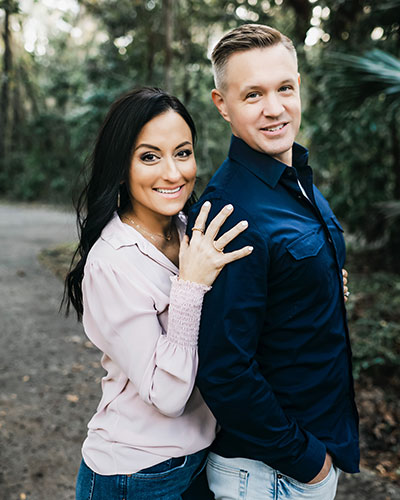 Our History
Dr. McCutcheon and Dr. Yazigi have been in practice since 2010. They both earned their Doctor of Chiropractic degrees from Palmer College of Chiropractic in Florida. Dr. Yazigi was born and raised in Mandarin, and they have enjoyed being part of the community since opening their doors in 2015. They serve individuals and families from Mandarin to St. John's county, Nocatee, Bartram, Orange Park, Ponte Vedra and to all other surrounding areas of Jacksonville.
Our office is comfortable and always welcoming. Our providers and staff are friendly, warm and personable. Your first visit should be filled with ease whether you're new to chiropractic or seeking a new chiropractor.
Get Started Today
Contact us today to book your first appointment.
---
About Naturally Chiropractic | (904) 683-9698