About Us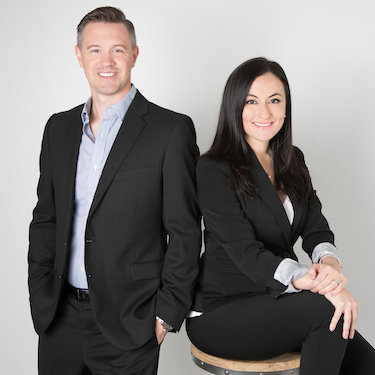 Dr. Gavin and Dr. Suzi opened Naturally Chiropractic in 2015 after working with different chiropractic clinics. Since the beginning, we have proudly served families of all ages, and we continue to provide leading chiropractic care to Mandarin and surrounding communities today.
Families Welcome
Seeing the lives of families transform as they experience the chiropractic lifestyle reaffirms our purpose as a chiropractic practice. While we offer care to most people, we have an extensive background in family care. Parents, grandparents, young children, and babies all have a place at Naturally Chiropractic.
Our family-oriented clinic was built to provide ease to mothers and fathers and comfort to their children while receiving compassionate chiropractic care.
Patient Community
Young, old, athletic, non-athletic – you name it, Naturally Chiropractic serves them all. Spinal health can be addressed at any age, and the time to maintain your health is now. Dr. Gavin and Dr. Suzi have seen all ages and conditions and have successfully assisted them all. It is never too late to embark on your journey to the best version of yourself. Let us help you take your first steps!
Hope for All
Throughout the years, our practice has seen it all. From subsided migraines, increased mobility, and healthier immune systems to cancelled ear tube surgeries, life without long-used medications, and healthier pregnancies, we have observed the wonders of chiropractic care firsthand. Dr. Gavin's background in working with active people and athletes and Dr. Suzi's expertise in prenatal and pediatric care help us optimize your health in a personal, natural way.
MEET OUR DOCTORS »
Get Started Today
We are here to restore your hope in a healthy, happy life! Get started today by contacting us for your first appointment.
---
About Naturally Chiropractic | (904) 683-9698