Auto Injury Care at Naturally Chiropractic
Injured in an auto accident?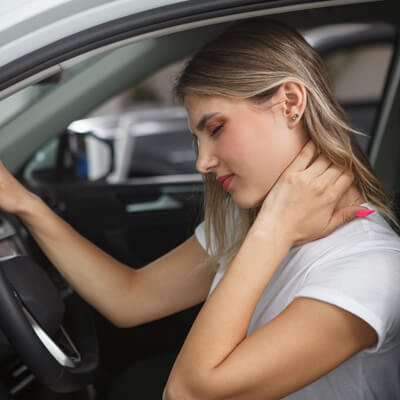 Let our team of experienced doctors get you on the road to recovery! Auto injuries can be very devastating physically, emotionally and mentally. They can be extremely painful, and can affect your activities of daily living and quality of life. You may not experience pain immediately; in fact it can take up to 72 or more hours to appear. Make sure to get yourself evaluated within 14 days, even if you do not feel a sudden onset of pain so that proper care can be initiated, and covered by your auto insurer.
At Naturally Chiropractic, we are highly qualified in the diagnosis, and therapeutic treatment of auto accident injuries involving the spine and extremities. Our doctors will consult with, and thoroughly examine you. Based on their findings, they may find it medically necessary to obtain diagnostic imaging of the injured areas and/or refer out as needed. The doctors will formulate and prescribe a care plan designed specifically for you, and the injuries you sustained.
Our ultimate goal here at Naturally Chiropractic is to get you out of pain, and back to your normal routine again!
Get Started Today
We are your go to providers for auto injury treatment in the greater Jacksonville area. Contact us today to make an appointment.
CONTACT US
---
Auto Accident Chiropractic Jacksonville, Mandarin FL | (904) 683-9698