Pediatric Chiropractic at Naturally Chiropractic
The birth process can be traumatic for babies and moms, whether it's a "perfect" natural birth or one with medical interventions. Being born puts a tremendous amount of pressure on an infant's spine and can often cause misalignments. If these misalignments (subluxations) are not addressed, they can cause a wide variety of preventable childhood ailments.
Chiropractic care is a natural, non-invasive way to correct these spinal misalignments, eliminating nervous system interference. When the nervous system is free of interference, the body can work as it's supposed to, and your baby can be healthier and more comfortable.
At Naturally Chiropractic, we have been providing specialized pediatric care for many years to help parents get the care they need for their infants without the need for medications or surgery.
Our Compassionate Approach
Besides being a chiropractor, Dr. Suzanna Yazigi is a mother to two boys herself, so she understands that parents worry about their child's health. She'll talk with you in depth about your concerns and goals, and she'll take the time to explain chiropractic care and how our approach may be able to help. She'll explain how often we'll need to see your child to achieve the desired results for their issues, such as
Colic
Digestive issues
Frequent ear infections
General wellness care
Latching issues
Restricted neck motion (ie. favors one side)
Torticollis
Bed wetting
Reflux
Body Tension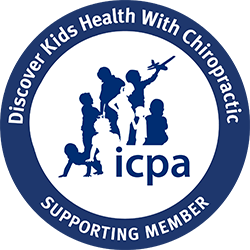 Adjustments for newborns and infants differ from those for adults. Dr. Yazigi will use just her fingertips, applying about the same amount of pressure you might use to check a peach for ripeness. The adjustment is so gentle, in fact, that many babies sleep right through it. She may also use the Activator® instrument for children 3+ months old, which provides a low-force, gentle adjustment.
Putting Kids at Ease
As a mom, Dr. Yazigi knows how to relate with little ones, and she takes her time playing with them and putting them at ease before getting down to the business of adjustments. She'll never force anyone who isn't ready. Often with newborns and infants, she'll have them lie on Mom or Dad so they feel secure.
---
Pediatric Chiropractic Jacksonville, Mandarin FL | (904) 683-9698