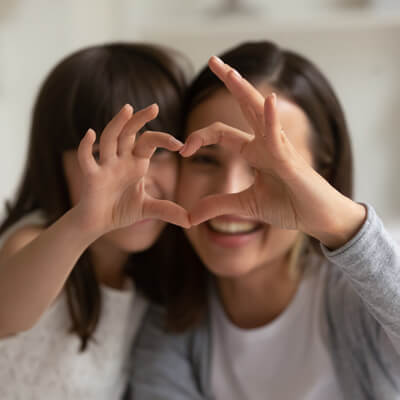 Naturally Chiropractic Reviews
What Our Jacksonville Patients Say
At Naturally Chiropractic we love when patients share with us their feedback and comments after chiropractic care. Please read our patient testimonials below to see what other people have achieved through their tailored treatment plans with us.
Share your stories too! Click here to send us your feedback so that we can help to spread the word about the benefits of natural Naturally Chiropractic care.
For more information, or to schedule an appointment contact us today.
---
Pain Free
With my first pregnancy I wasn't able to go to the chiropractor. By the end I was so misaligned I could barely walk. Thankfully with this pregnancy I was able to go regularly. Dr. Suzi not only helped to realign my hips, but also my pelvis. It was these weekly visits that not only allowed me to continue to be active throughout my pregnancy but remain pain free and successfully birth my baby naturally.
– Sheena O.
Appreciative and Thankful
Cannot express how appreciative and thankful I am for the services Dr. McCutcheon has provided. I have been going to Naturally Chiropractic for treatments for chronic neck pain from previous injury and issues from chronic TMJ. Within a little over a month my pain has diminished completely, I have much more mobility, and my jaw tension is just about gone.
– Jenifer A.
Kind and Knowledgable
I had never been to a chiropractor, but was experiencing lower back pain. I decided to stay local and go to Dr. McCutcheon – SO GLAD I DID! I learned a lot about the spine and how it supports so much of our health, besides back pain. Dr. McCutcheon is the best, very kind and knowledgable. He not only treats, but fully explains everything, educating his patients. I hope I don't suffer back pain again, but if I do – I'm going to Dr. McCutcheon! A+
– Arleen F.
Low Back Pregnancy Pain
I saw Dr. Suzi throughout my pregnancy. It helped my lower back pain tremendously! When I hit 40 weeks she helped me do things to get baby engaged and ready for birth. I went into labor less than 24 hours after seeing her at 41 weeks. Baby girl was head down and in the perfect birth position from about 32 weeks and I truly believe that was due to chiropractic care! Now that our daughter is here, she's a happy and healthy baby and nursing has gone very well which I also think is helped by taking her to see Dr. Suzi! She doesn't even notice she's being adjusted because it's so gentle. I cannot recommend seeing Dr. Suzi enough to help with your pregnancy and postpartum time!
– Erin W.
Back Pain and Sciatic Pain Relief
I loved seeing Dr. Suzi. She was always very patient with me as I asked questions and took my concerns seriously. After 20+ weeks of pregnancy I was struggling with lower back pain and sciatic pain, and after just a couple visits with Dr. Suzi they were gone! I also believe that seeing her through the rest of my pregnancy helped me to have a natural, fast delivery. Also, her office is family friendly. I had to bring my < 2 year old daughter to a few appointments, and Dr. Suzi warmly welcomed her into the office!
– Lory Anne M.
Everything about your practice is awesome.
I loved the great customer service, patient care service and overall atmosphere. You've helped me get better with my back and that means so much to me. I tell all my friends about your office and hope if and when they need your services, they will give your office a call. Thanks so much!
– Alicia M.
---
Naturally Chiropractic Reviews | (904) 683-9698